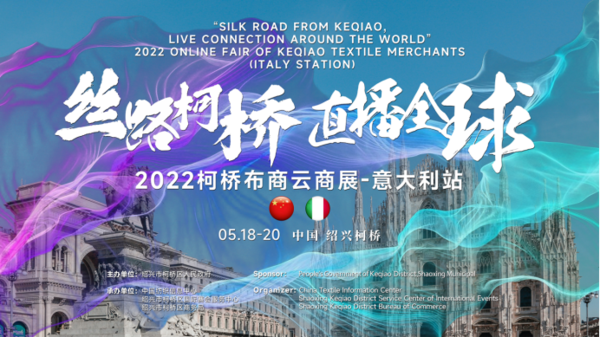 From May 18th to 20th, the first stop of the "Silk Road from Keqiao, Live Connection Around the World" Online Fair of Keqiao Textile Merchants landed in Italy. Sino-Italy industrial insiders in the textile and apparel industry thousands of miles apart embarked on a new journey of the post-pandemic online trade amid warm exchanges. 40 excellent fabric companies in Keqiao engaged in the professional live broadcast this time. By integrating brilliant catwalks for the first time, they provided a hundred Italian buyers with diversified product choices, which further improved the match-making efficiency of supply and demand.
This event is hosted by the People's Government of Keqiao District, Shaoxing City, undertaken by China Textile Information Center, Shaoxing Keqiao District Service Center of International Events, and Shaoxing Keqiao District Bureau of Commerce, with special support from the Italian Chamber of Commerce in Milan and Camera Nazionale della Moda Italiana.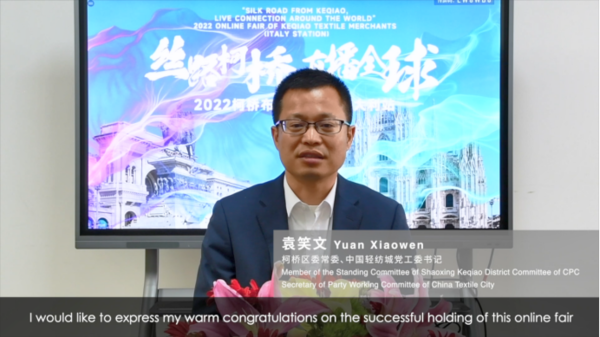 On the opening day of the online fair, Yuan Xiaowen, the member of the Standing Committee of Shaoxing Keqiao District Committee of CPC, and secretary of Party Working Committee of China Textile City pointed out in his speech that Keqiao District is enhancing the cultivation of a high-end textile industry worth 100 billion yuan, and remain committed to building an international textile capital, and a satellite city for Hangzhou and Shaoxing. Hope this online fair will be acted as a new starting point, in which more friends at home and abroad can understand Keqiao, and fall in love with Keqiao's fabrics.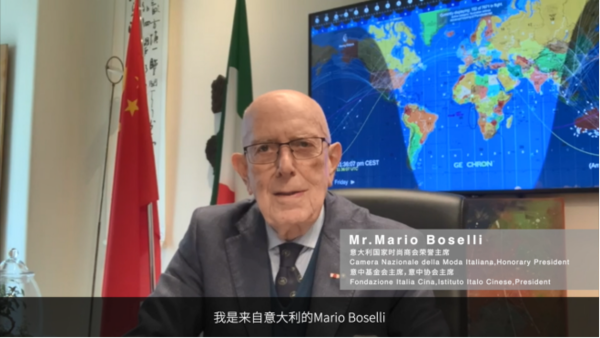 Mario Boselli, Honorary Chairman of Milan and Camera Nazionale della Moda Italiana, delivered in his speech that the Online Fair of Keqiao Textile Merchants conforms to trends of the online trade, promotes new business cooperation along the global textile industrial chain at special times, and gains more cooperation opportunities.
"The Online Fair for Keqiao Textile Merchants & Italian Buyers is a beneficial practice for Keqiao's textile industry to actively adapt to the new round of industrial digitalization and intelligent reform. It not only serves as a bridge that connects to the global trade resources but also creates a high-quality platform to promote the Keqiao fabrics brands." Qiao Yanjin, president of China Textile Information Center said in her speech.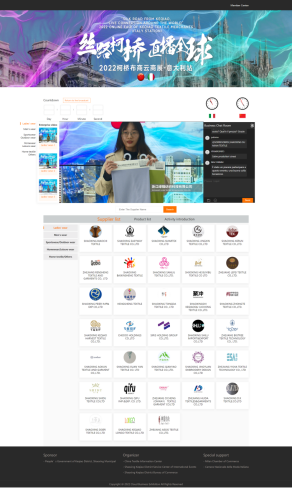 Based on the in-depth research on Italian procurement needs in the early stage, 40 Keqiao fabric companies have made careful preparations and displayed and recommended hundreds of high-quality fabrics in the live broadcast. The catwalks live broadcast adopted for the first time in this online fair changed the previous marketing model of fabric introduction, which showed the diversified scene applicability and wearability of fabrics directly and clearly. The "immersive" experience has greatly promoted the order intention of Italian buyers.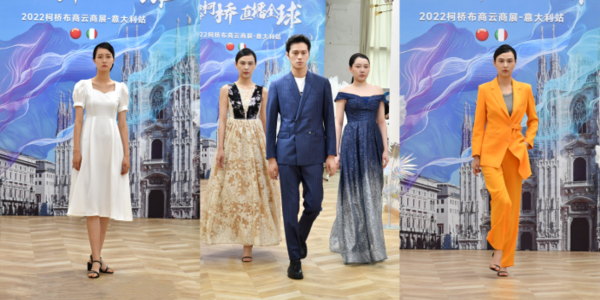 Representatives of Italian brands and buyers such as Boggia Disegni, Lisa Spa, Borghi 1819 watched the live broadcast and conducted real-time online communication, instant negotiation, and sample requirements via email.
The online fair has a strong business atmosphere, of which many cooperation intentions have been reached between the supply and demand sides. In this online fair, nearly 200 Italian buyers registered online; nearly 3,000 people watched the live broadcast; more than 500 online real-time negotiations were conducted. Besides that, one-to-one video communication has greatly improved the negotiation results, and the demand for samples has reached more than 100 times.
Disconoscimento: questo articolo è stato ristampato da altri supporti e ha lo scopo di trasmettere più informazioni. Tutte le risorse di questo sito sono raccolte su Internet e lo scopo della condivisione è per l'apprendimento e il riferimento di tutti. In caso di violazione del copyright o della proprietà intellettuale, lasciaci un messaggio.